User's Guide to GNU Tools now available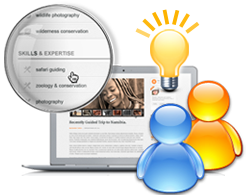 Time is a valuable resource – and that is why we have prepared an easy-to-use, comprehensive User's Guide for the GNU Tools support platform.
The purpose of the guide is to help you better understand how to use the GNU Tools support platform easier, faster and how to make the best out of your interaction with us, the development team, and the features that this platform has to offer.
We hope you will enjoy it!
What information will I find in the User's Guide?
Our user's guide currently contains helpful information on the following topics:
accessing the website and its content
registering an account on the GNU Tools support platform
switching back and forth between the languages supported currently
how to interact with us and our community in our dedicated discussion forums
how to comment on responses, flag and vote for responses in the forum
how to submit queries and create private tickets with different priorities
How do I access the User's Guide to GNU Tools?
The guide is available at this link: User's Guide to GNU Tools.
Feedback is welcome
Please feel free to leave any feedback regarding any updates or features of our site in the Contact Us page.